Posted in Announcement | Date: August 19, 2020 14:10
Bid for the Upgrade of NPFL CCTV Cameras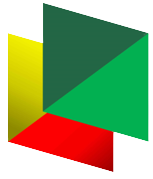 NNPC Pension Fund Limited.
Plot 1534 Ibi Close, Off Gwandu Street. Garki Area11.
The Nigerian National Petroleum Corporation Pension Fund Ltd. invites interested Companies registered in Nigeria, to bid for the upgrade of Office CCTV Cameras from the analogue platform in which they are presently operating to a more robust and Advanced High Definition System in order to enhance their performance and improve on general security surveillance around the Office building.
The contract for the upgrade of the CCTV Cameras will be awarded to the successful bidder based on the following scope.
SCOPE OF WORK
S/No

Description

QTY

Bosch NDC -225-PI Day/ Night Infrared IP Dome Camera

23

Bosch NTI-50022-V3

Infrared IP Bullet 1080p IP66

11

Bosch Camera Lens

11

Provision and Mounting of (DS-1273ZJ-135B)

Outdoor mounting & TSSP outdoor housing .IP66

11

VRM & Storage DIVAR 6000 2U 4x4TB(R2)

1

DIVAR IP 7000 2U 8x3TB(R2)

All-in-one recording management solution for network surveillance systems for 32 channels license , 4 workstations license , 8 x 2TB storage capacity and Bosch BVMS video management software

1

Bosch BVMS expansion software for additional a set of 4 additional workstations

1

Additional monitoring workstations to compromise CPU, high end graphics card, LCD monitor and keyboard

8

Samsung 40 inch high perfor. LED CCTV monitor

5

Samsung 43 inch high perfor. LED CCTV monitor

1

L2, Unmanaged, 8 ports 100M PoE ports, 1 port 100M uplink port, 802 3af/at, PoE power budget 123W

10

CCTV Camera mast for fixed external cameras for the external parking lot

2

CAT 6 4pair UTP cable , wired from Camera to LAN switch

32

Allow for provision and configuration of a 4 channel interface input/output card for he Gent Fire Alarm Panel to interface the Fire Alarm System to the CCTV System

1

Allow for the provision and installation of A3 zonal and graphic mimic Fire Alarm panels for each floor of the building

4

Allow for labour for the wiring and cable termination to all camera and switch points at existing locations and cabinets

1

System configuration and Commissioning

1

Training and Operation of install facility of 6nos Client Personnels: Two days locally

6

Testing of the entire system and equipment installation at the expiration of warranty period to the satisfaction of the clients

ITEM
BID ELIGIBILITY CRITERIA
Company's general experience and reputation in previous CCTV installation or similar assignments with evidence.
Successful due diligence on at least one reference site.
Project plan.
Solution Description
Risk Management Proposal.
Qualification and competence of key personnel for the assignment.
All bids must be accompanied with the following
Copy of the Company's registration certificate with Corporate Affairs Commission (CAC) and Memorandum and Articles of Association.
Company's profile, including Registered Office/Partner address in Nigeria.
Tax Clearance Certificate for the most recent three (3) years.
Evidence of three (3) years Company's Audited Statements of Accounts.
Reference letter from bank stating financial ability to carry out projects.
Evidence of compliance with the requirements of the Pension Reform Act 2014.
Evidence of being an authorized reseller of Bosch Security System products and software.
Evidence of contractor's registration with NPFL/NNPC.
IMPORTANT INFORMATION
All documents submitted will be subjected to verification from relevant Agencies.
Only technically qualified companies will be allowed to participate in the financial stage.
Bids can only be submitted during working hours.
Late submission will not be entertained
Failure to meet any of the above stated conditions shall amount to disqualification, Successful bidder shall be determined on the basis of Eligibility Criteria and the Financial Bid submitted.
SUBMISSION OF TENDER DOCUMENTS
Interested Companies must apply in writing and also submit two copies of the bid documents in two (2) separate envelopes clearly marked as follows:
"PREQUALIFICATION DOCUMENTS FOR THE IP based CCTV Solution"
"FINANCIAL BID FOR THE IP based CCTV Solution""
All bids and submissions shall be addressed and forwarded to:
The Secretary,
NPFL Management Tenders Board,
3rd Floor, Plot 1534 Ibi Close,
Off Gwandu Street, Garki,
Abuja.
The submission should not be later than 4.00pm on or before Tuesday 1st September 2020
DISCLAIMER
This notice and pre-qualification process shall not place any commitment on NPFL nor establish any legal relationship whatsoever and only successful companies will be contacted.
CLOSING DATE
Tuesday, 1st September, 2020.