Posted in News | Date: October 2, 2019 16:03
INVITATION TO TENDER FOR NPFL IT DEVICES OPTIMIZATION – PROVISION OF CRITICAL NETWORK/COMMUNICATION DEVICES PROJECT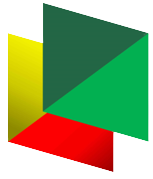 NNPC PENSION FUND LIMITED
Plot 1534 Ibi Close, Off Gwandu Street, Garki Area11, Nigeria
INVITATION TO TENDER FOR NPFL IT DEVICES OPTIMIZATION – PROVISION OF CRITICAL NETWORK/COMMUNICATION DEVICES PROJECT
NNPC Pension Fund Limited (NPFL) invites Cisco registered partners to bid for the project for the Optimization of NPFL ICT Devices.
The contract for the Optimization of NPFL IT Devices will be awarded to the successful bidder to execute.
ELIGIBILITY CRITERIA
All interested Companies seeking to be considered must satisfy the following eligibility and qualification criteria:
Must provide a Certified True Copy (CTC) of the Company's registration certificate with Corporate Affairs Commission (CAC) and Memorandum and Articles of Association.
Must be a registered Company with NPFL/NNPC.
Must provide CTC of Tax Clearance Certificate for the most recent three (3) years.
Reference letter from bank stating financial ability to execute the contract.
Evidence of compliance with the requirements of the Pension Reform Act 2014 for most recent year.
Evidence of partnership with Cisco Systems Inc.
Evidence of previous contract in supply and providing support for Cisco Unified Communication devices; evidenced by CTC of Award Letter/CTC of job completion certificate.
Evidence of Registration with Computer Professional Registration Council of Nigeria (CPN)
Bidders must bid for all items
Failure to meet any of the above stated conditions shall amount to a disqualification
Successful bidder shall be determined on the basis of Eligibility Criteria and the Financial Bid submitted.
Provision, deployment and integration to the existing network set up and configuration of the following Cisco Equipment as stated in Appendix A below:
Provision of one Cisco Business Edition 6000M (M5) Appliance, Export Restr SW based on the number of devices/phones specified by NPFL with three (3) years Smart Net
Provision of one (1) Cisco Firepower 2120 Next - Generation Firewall (NGFW) Appliance with three (3) years Smart Net
Provision of one (1) Cisco 3504 Wireless LAN Controller with three (3) years Cisco Smart Net
Provision of one (1) Cisco 8865 IP phone (white)
Provision of four (4) Cisco 8851 IP Phones
Provision of required implementation accessories/items
Produce an implementation design which must be approved by NPFL
Integration of the existing functional devices to work in standby mode with the newly deployed devices as approved by NPFL
Provision/implementation of an Automated Call Centre/Desk
Provision of as-built documentation to NPFL
Testing and Commissioning of the entire implementation
Two (2) weeks capacity development for four (4) NNPC/NPFL staff locally after contract execution.
Compliance to bid format as in Appendix (A) below
NOTE: PLEASE SEE APPENDIX (A) ATTACHED FOR DETAILED SPECIFICATION OF THE CISCO DEVICES
1. The devices to be supplied must be covered by three (3) Years Cisco Smart Net support.
BID SUBMISSION
Interested IT Companies must apply in writing and also submit two copies of the bid documents in two (2) separate envelopes marked as follows:
"PREQUALIFICATION DOCUMENTS FOR THE Optimization of NPFL ICT Devices"
"FINANCIAL BID FOR THE Optimization of NPFL ICT Devices "
All bids and submissions shall be addressed and forwarded to:
The Secretary
Management Tenders Board,
3rd Floor, Plot 1534 Ibi Close,
Off Gwandu Street, Garki,
Abuja.
The submission should not be later than 4.00pm on Wednesday, 16th October 2019.
DISCLAIMER
This notice and pre-qualification process shall not place any commitment on NPFL nor establish any legal relationship whatsoever and only successful companies will be contacted.
CLOSING DATE
16th October 2019..
DETAILED SPECIFICATIONS OF THE CISCO DEVICES Appendix (A)

Part Number

Description

Service
Duration
(Months)

Qty

Unit Bid
Price in Naira

Total Bid Price in
Naira

FPR2120-NGFW-K9

Cisco Firepower 2120 NGFW Appliance, 1U

---

1

CON-SSSNT-FPR21GFN

SOLN SUPP 8X5XNBD Cisco Firepower 2120 NGFW Appliance, 1U

36

1

FPR2120T-TMC

Cisco FPR2120 Threat Defense Threat, Malware and URL License

---

1

L-FPR2120T-TMC-3Y

Cisco FPR2120 Threat Defense Threat, Malware and URL 3Y Subs

24

1

CAB-ACE

AC Power Cord (Europe), C13, CEE 7, 1.5M

---

1

SF-F2K-TD6.2.3-K9

Cisco Firepower Threat Defense software v6.2.3 for FPR2100

---

1

FPR2K-SSD100

Firepower 2000 Series SSD for FPR-2110/2120

---

1

FPR2K-SSD-BBLKD

Firepower 2000 Series SSD Slot Carrier

---

1

SubTotal

AIR-CT3504-K9

Cisco 3504 Wireless Controller

---

1

CON-SSSNT-AIRCTRTK

SOLN SUPP 8X5XNBD Cisco 3504 Wireless Controller

12

1

AIR-CT3504-SW-8.5

Cisco 3504 Wireless Controller SW Rel. 8.5

---

1

CAB-AC-C5-EUR

AC Power Cord, Type C5, Europe

---

1

PWR-115W-AC

Cisco 3504 Wireless Controller Power Supply

---

1

CON-SSSNT-AIRCTRTK

SOLN SUPP 8X5XNBD Cisco 3504 Wireless Controller

36

1

SubTotal

BE6M-M5-K9

Cisco Business Edition 6000M (M5) Appliance, Export Restr SW

---

1

CON-SNT-BE6MM5K9

SNTC-8X5XNBD Cisco Business Edition 6000M (M5) Applia

36

1

BE6K-PSU

Cisco UCS 770W AC Power Supply for Rack Server

---

1

BE6K-RAIDCTRLR

Cisco 12G Modular RAID controller with 2GB cache

---

1

BE6K-DISK

300GB 12G SAS 10K RPM SFF HDD

---

6

R2XX-RAID5

Enable RAID 5 Setting

---

1

BE6K-RAM

16GB DDR4-2666-MHz RDIMM/PC4-21300/single rank/x4/1.2v

---

3

BE6K-CPU

2.2 GHz 4114/85W 10C/13.75MB Cache/DDR4 2400MHz

---

1

CAB-9K12A-NA

Power Cord, 125VAC 13A NEMA 5-15 Plug, North America

---

1

VMW-VS6-HYPPLS-K9

Embedded License, Cisco UC Virt. Hypervisor Plus 6.x (2-cpu)

---

1

SubTotal

CP-8851-K9=

Cisco IP Phone 8851

---

4

CON-SNT-CP8851K9

SNTC-8X5XNBD Cisco UC Phone 8851

12

4

CP-8865-W-K9=

Cisco IP Phone 8865, White

---

1

CON-SNT-CP865WK9

SNTC-8X5XNBD Cisco IP Phone 8865, White

36

1

Total Bid Price

VAT 5%

Grand Total Bid Price