Posted in News | Date: March 5, 2019 15:54
INVITATION TO TENDER FOR THE PROCUREMENT OF COMPUTER EQUIPMENT AND COMPUTER CONSUMABLES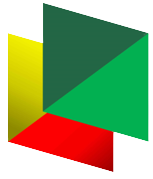 NNPC PENSION FUND LIMITED
Plot 1534 Ibi Close, Off Gwandu Street, Garki Area11, Abuja, Nigeria
INVITATION TO TENDER FOR THE PROCUREMENT OF COMPUTER EQUIPMENT AND COMPUTER CONSUMABLES
NNPC Pension Fund Limited (NPFL) hereby invites interested Information Technology (IT) Companies registered in Nigeria, to bid for the procurement of Computer Equipment and Computer Consumables (HP Printer Inks/Toners/Kits/Units).
The contract for the procurement of Computer Equipment and Computer Consumables will be awarded to the successful bidder to supply to NPFL office at the above address.
ELIGIBILITY CRITERIA
All interested Companies seeking to be considered must satisfy the following eligibility and qualification criteria:
Must provide evidence of registration with NNPC Pension Fund Limited
Must provide a Certified True Copy (CTC) of the Company's registration certificate with Corporate Affairs Commission (CAC) and Memorandum and Articles of Association
Must provide CTC of the Company's profile including Registered Office address in Nigeria
Must provide CTC of Tax Clearance Certificate for the most recent three (3) years
Reference letter from bank stating financial ability to supply the items or more
Evidence of compliance with the requirements of the Pension Reform Act 2014 for most recent year
Evidence of partnership with HP
Evidence of previous contract for the supply of HP devices
Bidders must bid for ALL items
Failure to meet any of the above stated conditions may result in disqualification
Successful bidder shall be determined on the basis of Eligibility Criteria, compliance to the commercial presentation format and the Competitiveness of the Financial Bid submitted.
Supply of Computer Equipment and Computer Consumables as specified in the table below marked APPENDIX (A) and bidders must clearly state delivery period:
The HP devices should be covered by HP warranty.
BID SUBMISSION
Interested IT Companies must apply in writing and also submit two copies of the bid documents in two (2) separate envelopes marked as follows:
"PREQUALIFICATION DOCUMENTS FOR THE PROCUREMENT OF COMPUTER EQUIPMENT AND COMPUTER CONSUMABLES" (To contain proofs/evidences of bidder's qualification/ability to supply requested genuine items)
"FINANCIAL BID FOR THE PROCUREMENT OF COMPUTER EQUIPMENT AND COMPUTER CONSUMABLES" (To contain commercials in the format as indicated/required)
All bids and submissions shall be addressed and forwarded to:
The Secretary,
Management Tenders Board,
NNPC Pension Fund Limited,
3rd Floor, Plot 1534 Ibi Close,
Off Gwandu Street, Garki, Abuja.
The bids should be dropped inside the Tenders Board Box on the 3rd floor of the above address not later than 4.00pm on Tuesday March 19, 2019.
DISCLAIMER
This notice and pre-qualification process shall not place any commitment on NPFL nor establish any legal relationship whatsoever and only successful companies will be contacted.
CLOSING DATE: The bid closes by 4.00pm on Tuesday, March 19, 2019
COMMERCIAL PRESENTATION FORMAT (ALL PRICES IN NAIRA) - APPENDIX (A)
LIST OF COMPUTER EQUIPMENT

S/N

ITEM DESCRIPTION

QTY

UNIT

PRICE

TOTAL PRICE

1

Hewlett-Packard Spectre Laptop of 15 inches screen, 3.4 Ghz speed, Core i7 Intel genuine Central Processing Unit (CPU), 8Gb RAM, 1Tb (one Terabytes) Hard Disk (HDD) with genuine Windows10 & MS Office 2016 activated

3

2

APC 3.0kVA UPS

2

3

APC 1.5kVA UPS

3

4

APC 650VA UPS

10

SUB-TOTAL PRICE

VAT (5%)

GRAND TOTAL PRICE VAT INCLUSIVE
LIST OF COMPUTER CONSUMABLES (INKS/TONERS/KITS/UNITS)

S/N

PRINTER TYPE

INK/TONER

TYPE/COLOUR

QTY

UNIT

PRICE

TOTAL PRICE

1

HP LASERJET 400 COLOEMFP M475DW

CE410A/305A

BLACK

3

2

HP LASERJET 400 COLOEMFP M475DW

CE411A/305A

CYAN

2

3

HP LASERJET 400 COLOEMFP M475DW

CE413A/305A

MAGENTA

3

4

HP COLOR LASERJET 2600N

Q6002A/124A

YELLOW

1

5

HP COLOR LASERJET CP1215

CB540A/125A

BLACK

1

6

HP COLOR LASERJET CP1215

CB541A/125A

CYAN

1

7

HP COLOR LASERJET CP1215

CB542A/125A

YELLOW

2

8

HP COLOR LASERJET CP1215

CB543A/125A

MAGENTA

2

9

HP LASERJET PRO MFP M277N

CF400A/201A

BLACK

15

10

HP LASERJET PRO MFP M277N

CF401A/201A

CYAN

12

11

HP LASERJET PRO MFP M277N

CF403A/201A

MAGENTA

7

12

HP LASERJET PRO MFP M277N

CF402A/201A

YELLOW

8

13

COLOR LASERJET PRO MFP M476

312A/CF383A

MAGENTA

4

14

COLOR LASERJET PRO MFP M476

312A/CF380A

BLACK

4

15

COLOR LASERJET PRO MFP M476

312A/CF381A

CYAN

4

16

COLOR LASERJET PRO MFP M476

312A/CF382A

YELLOW

3

17

HP COLOR LASERJET ENT MFP M680f

CF320A

BLACK

2

18

HP COLOR LASEJET PRO 200

131A/CF201A

BLACK

3

19

HP COLOR LASEJET PRO 200

131A/CF211A

CYAN

3

20

HP COLOR LASEJET PRO 200

131A/CF212A

YELLOW

2

21

HP COLOR LASEJET PRO 200

131A/CF213A

MAGENTA

2

22

HP COLOR LASERJET ENT MFP M681

CF450A

BLACK

3

23

HP COLOR LASERJET ENT MFP M681

CF451A

CYAN

3

24

HP COLOR LASERJET ENT MFP M681

CF452A

YELLOW

3

25

HP COLOR LASERJET ENT MFP M681

CF453A

MAGENTA

3

26

HP COLOR LASERJET ENT MFP M681

TRANSFER KIT

3

27

HP COLOR LASERJET ENT MFP M681

220V FUSER KIT

3

28

HP COLOR LASERJET ENT MFP M681

TONER COLLECTION UNIT

3

29

HP COLOR LASERJET ENT MFP M681

DOCUMENT FEEDER KIT

3

SUB-TOTAL PRICE

VAT (5%)

GRAND TOTAL PRICE VAT INCLUSIVE