Posted in News | Date: October 23, 2020 11:33
YEAR 2020 NNPC/DPR PENSIONERS VERIFICATION EXERCISE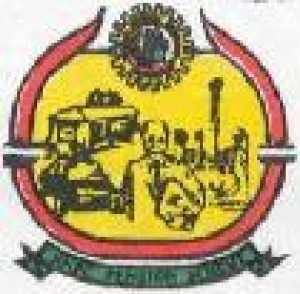 YEAR 2020 NNPC/DPR PENSIONERS VERIFICATION EXERCISE
The NNPC Pension Fund is embarking on the 2020 Pensioners/Dependents Biometric Verification Exercise. The date for the exercise is scheduled for 26th October, 2020 – 31st December, 2020.
As a result of the COVID-19 Pandemic, the exercise will be carried out using the Newly Deployed NPFL Personal Biometric Verification Software which is available for download from the Google Playstore for Andriod and App Store for Apple devices.
The Software is designed to enable Pensioners carry out their Biometric Verification in the comfort of their homes using their mobile devices. Pensioners are required to purchase a fingerprint or Iris scanner from the compatible scanners listed below in order to carry out a successful verification using the online mobile application (User Manual for the app is attached below).
Alternatively, we have introduced a Video Call Solution for the purpose of the exercise to cater to Pensioners who are unable to carry out their verification exercise using the mobile application mentioned above. Our WhatsApp phone numbers which will be available for Video Calls from the commencement date of the exercise are as follows: 09062441682, 09062441683, 09062441684, 09062441685, 09062441686, 09062441687, 09062441688, 09062441699, 09062441700, 09062447101.
KINDLY NOTE THESE NUMBERS ARE STRICTLY FOR WHATSAPP VIDEO CALLS
For complaints and/or enquiries regarding usage of the application, please contact the NPFL Office Complex on our Helpdesk line 0946085778 or send an email to info.nnpcpension@nnpcgroup.com.
Please note that the above Mobile Application and Whatsapp Video Solutions are available for verification of beneficiaries who have been previously captured on the NPFL Biometric platform and have a valid ID Card.
However, the beneficiaries not previously captured on the Biometric platform shall be required to come to the NPFL Office Complex venue with the following documents.
1.  Copy of Employment letter
2.  Copy of Retirement letter
3.  Evidence of ownership of Bank Account/Check Leaflet/Passbook.
4.  2 Passport Photographs
5.  Exchange of NNPC ID Card for Retiree ID Card.
Please find below the Zoom details to log into:
 

ZOOM

MEETING ID

 

PASSCODE

958 7611 6078

123

957 5666 8351

123

969 0907 9606

123

989 0211 1524

123

977 4459 3403

123

987 2818 7049

123

946 7241 7031

123

919 1555 1262

123

978 0133 2096

123

925 0079 0927

123
Notes: All meetings start by 9.00AM to 4.00PM Daily
Thank you.